WatchGuard XTMv Large Office Series

Virtualizing Security for Today's Business Needs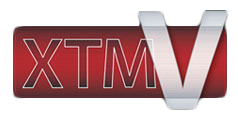 Sorry, this unit has been discontinued and is no longer available for purchase, replace by FireboxV. If you currently own this Model, please click here to participate in the WatchGuard Trade-Up Program! You can also purchase available renewals below. End of Sale (EOS): 31 Dec 2018. End of Life (EOL) for the XTMv is 31 Dec 2023 - you will not be able receive support after this date even with a 1 Year contract.
Virtualizing Security for Today's Business Needs
Organizations of all sizes are turning to virtualization to reduce costs and increase the efficiency, availability, and flexibility of their IT resources. But virtualization comes at a cost. Virtual environments are complex to manage and vulnerable to security threats. IT must be prepared. Now applications can be secured, resources can be maximized and your IT department can reap the rewards of having a single, unified management system-without a security risk in sight. WatchGuard XTMv brings best-in-class network security to the world of virtualization. With real-time monitoring, multi-WAN support and scalable solutions to fit any sized business, your virtual environments can be just as secure as your physical one.
WatchGuard's virtual solutions provide you with unmatched deployment flexibility. You can choose to deploy a mix of hardware and virtual appliances, operating together and managed from a common centralized management platform. WatchGuard virtual appliances feature all of the security and networking services found in our physical appliances and can be deployed in a per-customer, -department, or -app scenarios, for your virtual infrastructure.
Virtualize the traditional gateway firewall for unprecedented flexibility - protecting the internal edge
WatchGuard XTMv protects not only the physical perimeter of the datacenter, but the "virtual edge. " Now you can easily implement policy that protects the data in the corporate database from the messaging infrastructure, or confidential HR information from financial data from other divisions - even when running on the same servers.
Consolidate multiple firewalls for high-impact efficiencies - multi-tenant protection
Service providers - hosting, cloud, or managed security services - can deploy multiple instances of XTMv on servers at the perimeter of their datacenters. These virtual firewalls are isolated from each other, so service level agreements (SLAs) can be guaranteed to each tenant, and a configuration change to one doesn't affect the others. And yet they can all be managed by the provider using a single intuitive console.
Eliminate redundant hardware costs while securing the virtual networks - branch consolidation
As larger branches and divisions consolidate local servers - file, print, voice, and more - onto one box, a virtual firewall can be deployed on the physical server, insulating all traffic from the public Internet. A single VPN tunnel can provide a secure path back to corporate datacenters or virtual private clouds - yielding cost savings at every location without compromising security.
Features:
Comprehensive Protection
Have all of the security and networking services found in our award-winning physical appliances, including full HTTPS inspection and support for mobile devices such as iPhones and iPads.

Choose Your Platform
XTMv runs on industry-standard servers, including Microsoft® Hyper-V and VMware® vSphere, for maximum flexibility and availability.

Faster, safe web surfing
Add a simple subscription to Reputation Enabled Defense to your XTMv solution and your organization will have faster web performance and even stronger security - with no additional hardware to buy.

Application Control
Control the use of Web 2.0 and other applications on your network for tighter security, better use of bandwidth, and greater productivity.

3 ways to manage your virtual appliance
You have the power to choose how you manage your virtual appliance, including the intuitive WatchGuard System Manager console, a scriptable command line interface, and a web UI for access from anywhere, anytime.

Unmatched deployment flexibility
Deploy a mix of hardware and virtual appliances, operating together but managed from a common centralized management platform.

Reporting in the Browser
Provides a web-based, customizable reports portal designed to be hosted with direct Internet access for easy report selection and viewing.

Powered by Fireware XTM
The advanced Pro version of the OS ships with Large Office and Datacenter Editions, and is an easy upgrade for Small Office and Medium Office Editions.

Visibility into Network Activity
Real-time monitoring and rich reporting are included with purchase. Compare this to the additional costs other vendors tack on!

Self Health Monitoring
Health monitoring for the WSM logging and reporting system helps minimize disruptions and maintain high service levels in these critical functions.
Specifications:
WatchGuard XTMv Compare Editions and Detailed Specs
XTMv Small Office
XTMv Medium Office
XTMv Large Office
XTMv Datacenter
Throughput and Connections
Firewall throughput¹
1 Gbps
2.5 Gbps
5 Gbps
Unrestricted
Virtual Interfaces
10
10
10
10
Nodes Supported
Unrestricted
Unrestricted
Unrestricted
Unrestricted
Concurrent sessions
(bi-directional)
30,000
350,000
1,250,000
2,500,000
VLAN
50
75
400
4,000
VPN and Authentication
Branch Office VPN
50
600
6,000
10,000
Mobile VPN with SSL (Incl/Max)
10/50
10/600
6,000/6,000
Unrestricted
Mobile VPN with IPSec
5
50
800
Unrestricted
Authenticated Users
200
2,500
5,000
Unrestricted
Management
Management Platform
WatchGuard System Manager (WSM) v.11 or higher2
Alarms and Notifications
SNMP v2/v3, Email, Management System Alert
Server Support
Logging, Reporting, Quarantine, WebBlocker, Management
Web UI
Supports Windows, Mac, Linux, and Solaris OS
CLI
Includes direct connect and scripting
Next-Generation Security
Firewall
Stateful packet inspection, deep application inspection, proxy firewall
Application Proxies
HTTP, HTTPS, SMTP, FTP, DNS, TCP, POP3, SIP, H.323
Intrusion Protection
Blocks DOS, DDOS, PAD, port scanning, spoofing attacks, address space probes, and more
VoIP
H.323. SIP, call setup & session security
Security subscriptions
Application Control, Reputation Enabled Defense, WebBlocker, spamBlocker, Gateway AntiVirus, Intrusion Prevention Service (available in the Security Bundle)
VPN & Authentication
Encryption
DES, 3DES, AES 128-, 192-, 256-bit
IPSec
SHA-1, MD5, IKE pre-shared Key, 3rd party cert import
SSL
Thin client
PPTP
Server & Passthrough
VPN Failover
Yes
Single Sign-On
Transparent Active Directory Auth.
XAUTH
Radius, LDAP, Windows Active Directory
Other User Authentication
VASCO, RSA SecurID, web-based, local
Networking
Operating System
Fireware XTM / Fireware XTM Pro*
Hypervisor Support
VMware vSphere 4.1, 5.0, 5.1
Windows Server 2008 R2, 2012
(Hyper-V)
IP Address Assignment
Static, DynDNS, PPPoE, DHCP (server, client, relay)
Routing
Static, dynamic (BGP4, OSPF, RIP v1/v2)**, policy-based**
QoS
8 priority queues, diffserv, modified strict queuing
NAT
Static, dynamic, 1:1, IPSec NAT traversal, policy-based**, virtual IP for server load balancing**
Other Networking
Port independence, multi-WAN failover, multi-WAN load balancing**, transparent/drop-in mode
* Fireware XTM Pro ships with Large Office and Datacenter Editions, and is an easy upgrade for Small Office and Medium Office Editions

** Requires Fireware XTM Pro operating system.

1 Throughput rates will vary based on environment & configuration.

2 WSM licenses enable drag-and-drop VPN and one-touch virtual appliance updates.

Medium Office, Large Office and Datacenter Editions include 4-device WSM license. Appliances activated online receive an automatic 5-device bonus pack.

Initial WSM licenses are a purchase upgrade for Small Office Edition.
Options & Upgrades:
Security Subscriptions
Data Loss Prevention (DLP)
XTM DLP prevents data breaches by scanning text and common file types to detect sensitive information. A predefined library of over 200 rules for 18 countries makes creating and updating corporate data policies as easy as point and click.

Application Control
Application Control enables IT administrators to monitor and control access to web and business applications to enforce policy, and protect productivity and network bandwidth.

Reputation Enabled Defense
Reputation Enabled Defense delivers a powerful, cloud-based URL reputation service that protects web users from malicious web pages, while dramatically improving web processing overhead.
WebBlocker
WebBlocker content and URL filtering subscription helps eliminate legal liabilities resulting from inappropriate web surfing, while increasing employee productivity and protection from web-based attacks.
spamBlocker
spamBlocker is the best in the industry at distinguishing legitimate communication from spam outbreaks in real time, blocking nearly 100% of unwanted emails and the viral payloads they carry.
Gateway AntiVirus
Gateway AntiVirusis a fully integrated, signature-based security subscription that identifies and blocks known spyware, viruses, trojans, and blended threats in real time.

Intrusion Prevention Service
Intrusion Prevention Serviceworks hand-in-hand with your WatchGuard firewall's application layer content inspection to provide real-time protection from threats, including SQL injections, cross-site scripting, and buffer overflows.

LiveSecurity Service
LiveSecurity Service, a high-value support and maintenance program that you activate online when you register your product. LiveSecurity delivers technical support, hardware warranty with advance hardware replacement, the latest software updates, and threat alerts.
Pricing Notes:
All prices displayed are Ex-VAT. 20% VAT is added during the checkout process.
Pricing and product availability subject to change without notice.
WatchGuard XTMv Series Large Office
XTMv Security Software Suites
WatchGuard XTMv Large Office 1-Year Security Software Suite
*Includes LiveSecurity Plus, Application Contol, WebBlocker, spamBlocker, Gateway Antivirus, Intrusion Prevention Service, and Reputation Enabled Defense
#WG019291
Our Price: £9,645.21
Inc. VAT: £11,574.25
XTMv NGFW Suites Renewal/Upgrade
WatchGuard XTMv Large Office 1-Year NGFW Suite Renewal/Upgrade
*Includes LiveSecurity Plus, Application Control, and Intrusion Prevention Service
#WG019293
Our Price: £6,650.59
Inc. VAT: £7,980.71
WatchGuard XTMv Large Office 1-Year LiveSecurity Renewal
#WG019297
Our Price: £3,158.93
Inc. VAT: £3,790.72
WatchGuard XTMv Large Office 1 Year LiveSecurity Gold Renewal/Upgrade
#WG019299
Our Price: £4,666.51
Inc. VAT: £5,599.81
Security Subscriptions for WatchGuard XTMv Large Office
WatchGuard XTMv Large Office 1-Year Data Loss Prevention
#WG019932
Our Price: £2,095.00
Inc. VAT: £2,514.00
WatchGuard XTMv Large Office 1-Year WebBlocker
#WG019301
Our Price: £4,337.88
Inc. VAT: £5,205.46
WatchGuard XTMv Large Office 1-Year Gateway AntiVirus
#WG019302
Our Price: £4,337.88
Inc. VAT: £5,205.46
WatchGuard XTMv Large Office 1-Year spamBlocker
#WG019303
Our Price: £4,773.31
Inc. VAT: £5,727.97
WatchGuard XTMv Large Office 1-Year Intrusion Prevention Service
#WG019304
Our Price: £4,337.88
Inc. VAT: £5,205.46
WatchGuard XTMv Large Office 1-Year Reputation Enabled Defense
#WG019305
Our Price: £4,337.88
Inc. VAT: £5,205.46
WatchGuard XTMv Large Office 1-Year Application Control
#WG019306
Our Price: £4,337.88
Inc. VAT: £5,205.46
WatchGuard Network Discovery 1 Year for XTMv Large Office
#WGXVL181
Our Price: £4,337.88
Inc. VAT: £5,205.46
WatchGuard Subscription for XTMv Large Office
1 Year APT Blocker for XTMv Large Office
#WG018909
Our Price: £4,986.92
Inc. VAT: £5,984.30