WatchGuard XTM 21 Wireless Series Firewall Appliance

Extensible Threat Management for Growing Businesses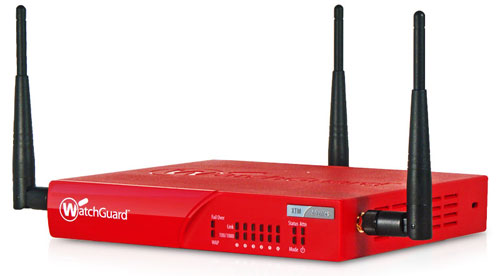 Sorry, this unit has been discontinued and is no longer available for purchase, replace by Firebox T15, T15-W, T20, T20-W, T40, T40-W, T80. You can also purchase available renewals below. End of Sale (EOS): 30 Jun 2012. End of Life (EOL) for the XTM 21 Wireless is 30 Jun 2017 - you will not be able receive support after this date even with a 1 Year contract.
Pricing Notes:
All prices displayed are Ex-VAT. 20% VAT is added during the checkout process.
Pricing and product availability subject to change without notice.
WatchGuard Products
WatchGuard Remote Installation Service
#WG001101
Our Price: £537.72
Inc. VAT: £645.26
IPSec Mobile VPN Premium client powered by NCP Technology
IPSec Mobile VPN Client for Windows
#WG019884
Our Price: £78.05
Inc. VAT: £93.66
IPSec Mobile VPN Client for Mac
#WG019961
Our Price: £78.05
Inc. VAT: £93.66
Mobile VPN (IPSec) License Pack for XTM Series
Upgrades from the default number of mobile VPN users on XTM 2, 5, and 8 Series (IPSec not SSL)
Mobile VPN (IPSec) License Pack for XTM Series - 5 Users
#WG018431
Our Price: £222.93
Inc. VAT: £267.52
Mobile VPN (IPSec) License Pack for XTM Series - 10 Users
#WG018432
Our Price: £423.94
Inc. VAT: £508.73