WatchGuard XTM 2 Series

Extensible Threat Management for Growing Businesses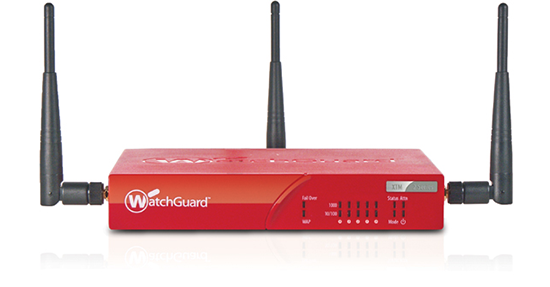 The XTM 2 Series is no longer available. Support and subscription renewals are still available.
Small businesses need big security, too, and the newest WatchGuard® XTM 2 Series firewall/VPN appliances deliver that strong protection - but without the hefty price tag. Enterprise-grade security includes full HTTPS content inspection, VoIP support, and optional security subscriptions like Application Control and Intrusion Prevention Service. The XTM 25 and XTM 26 also provide the fastest throughput of any 2 Series models to date. Wireless models feature dual-band 802.11n for Wi-Fi with enhanced speed and responsiveness. Flexible, centralized management tools allow administrators to work from an intuitive console, scriptable CLI, and web UI. Any XTM 2 Series appliance makes an ideal stand-alone security solution or VPN endpoint on a WatchGuard protected network.
Faster, Safe Web Surfing
Add a simple subscription for Reputation Enabled Defense to your XTM solution and your organization will have faster web performance and even stronger security - with no additional hardware to buy.
Wireless Security with Guest Access
Everyone loves wireless. With dual-band 802.11n the 2 Series delivers reliable wireless connectivity while allowing you to provide controlled Internet access to guest users without compromising security.
Affordable Security for Small Business
Comprehensive network protection at a digestible price point - your network and your bottom line should be pretty happy about that.
Multiple VPN Choices
Have flexible remote access options, including IPSec, SSL, and support for iOS devices such as iPhone, iPad, and iPod Touch.
3 Ways to Manage Your Appliance
Now you have the power to choose how you manage your WatchGuard appliance including, WatchGuard System Manager, the command line interface, and a web UI for access from anywhere, anytime.
Green Security
Our firewalls are designed with efficiency in mind, consuming very little energy. Compare our power consumption to other security products and see how WatchGuard can make your data center more energy efficient. Green up your network with WatchGuard.
Hardware-less Upgrades
We won't make you buy new hardware as your security demands grow. You can use simple software license keys to add functionality and increase protection as your network requires it.
Reporting Made Easy
Monitoring and reporting tools, included at no extra cost, support compliance, with drill-down functions that make it easy to pinpoint specific activities.
Application Control
Control the use of Web 2.0 and other applications on your network for tighter security, better use of bandwidth, and greater productivity.
Legacy Products:
These models are no longer available for purchase. Support and subscription renewals may be available for purchase: