WatchGuard WebBlocker

Web Security. Corporate Compliance. Employee Productivity.
You can quickly find yourself in bad places while surfing the Internet, exposing your network to malware that can cause massive problems for your organization. Leaving users free to roam the Internet can also lead to lost productivity, reduced bandwidth, and even worse, legal liability. With WatchGuard's WebBlocker, you get a powerful and easy-to-use solution for controlling and monitoring web activity across your entire organization.
All WebBlocker licenses can be found on their own individual product pages or purchase them below, more options can be found on individual product pages. Can't find the part you are looking for? Contact us today!
Key Features
Protect users from risky content by blocking malicious websites

Allow or restrict URLs and set policies by user, group, and schedule
Increase employee productivity and enforce corporate policies by blocking unsuitable workplace content

Set instant notifications for when users attempt to access blocked content
Choose from over 130 blocking categories and sub-categories and filter on both HTTP and HTTPS

Seamless integration with WatchGuard Dimension for complete visibility into all web activity
---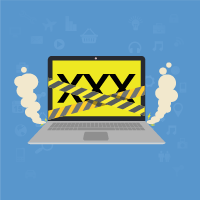 Block Access to Malicious Sites
Guard your network against risky web content and malicious activity using advanced web filtering. Delivered as an integrated security service, WebBlocker includes a hosted URL database that simplifies setup and administration while providing continuous, up-to-the-minute protection, securing your network and protecting your sensitive information.
Enforce Corporate Policies and Increase Employee Productivity
Most organizations have policies that restrict viewing inappropriate and offensive content, but maybe you want to block social media for all users with the exception of your marketing team. Maybe you want your employees to view entertainment-related content only during lunch hours or have a set quota per week. With WatchGuard's WebBlocker, you have complete control to set different polices per user or group with the granularity that won't cause big sweeping problems to other departments as you lock down web usage.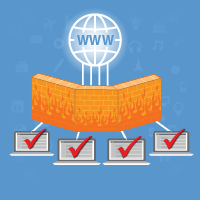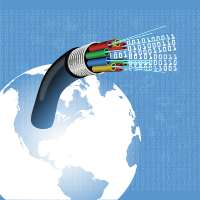 Ensure Network Bandwidth for Business-Critical Applications
Avoid slow connection speeds and network bottlenecks caused by cyberloafing. With WebBlocker, you can easily block or limit non-work related web activity to ensure adequate bandwidth is available at all times. In combination with WatchGuard Dimension, you are able to quickly diagnose the problem and set policies that will ensure your business is running at top speed.
Web Filtering Made Easy
Whether it is for security purposes, corporate compliance, or employee productivity, WebBlocker provides an intuitive management console that allows you to quickly apply policies per user, group, or schedule using 130 pre-defined blocking categories. You can also set alerts for when users are trying to access blocked content as well as grant users one-time access to specific websites.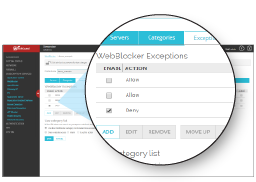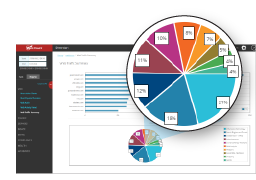 Complete Visibility into Web Activity
Use visual representations to quickly distill web activity on your network, including most frequently viewed categories, blocked websites, user activity, and much more. You can also generate web audit reports for detailed analysis.
---
How It Works
WebBlocker identifies the requested URL and then sends a query to the cloud to classify the URL category and sub-category. The Firebox either allows or denies access to the URL based on policy settings, including user, group, and schedule.

---
Pricing Notes:
All prices displayed are Ex-VAT. 20% VAT is added during the checkout process.
Pricing and product availability subject to change without notice.