WatchGuard SIEMFeeder

Automate Your Security Operations & Increase Efficiency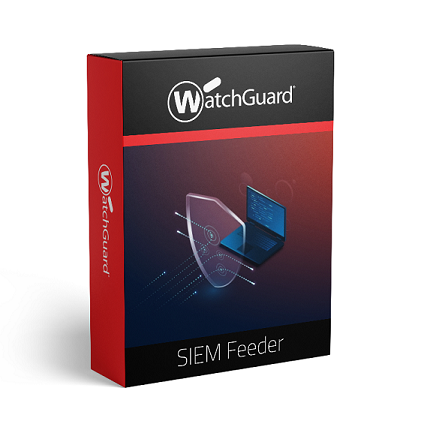 Preauthorization from WatchGuard required for SIEMFeeder
WatchGuard Products
WatchGuard SIEMFeeder - 1 Year
SIEMFeeder - 1 Year - 1 to 50 licenses
#WGSIEM30101
Our Price: £6.79
Inc. VAT: £8.15
SIEMFeeder - 1 Year - 51 to 100 licenses
#WGSIEM30201
Our Price: £6.07
Inc. VAT: £7.28
SIEMFeeder - 1 Year - 101 to 250 licenses
#WGSIEM30301
Our Price: £5.36
Inc. VAT: £6.43
SIEMFeeder - 1 Year - 251 to 500 licenses
#WGSIEM30401
Our Price: £4.79
Inc. VAT: £5.75
SIEMFeeder - 1 Year - 501 to 1000 licenses
#WGSIEM30501
Our Price: £4.07
Inc. VAT: £4.88
SIEMFeeder - 1 Year - 1001 to 5000 licenses
#WGSIEM30601
Our Price: £3.57
Inc. VAT: £4.28
WatchGuard SIEMFeeder - 3 Years
SIEMFeeder - 3 Year - 1 to 50 licenses
#WGSIEM30103
Our Price: £16.43
Inc. VAT: £19.72
SIEMFeeder - 3 Year - 51 to 100 licenses
#WGSIEM30203
Our Price: £14.65
Inc. VAT: £17.58
SIEMFeeder - 3 Year - 101 to 250 licenses
#WGSIEM30303
Our Price: £12.86
Inc. VAT: £15.43
SIEMFeeder - 3 Year - 251 to 500 licenses
#WGSIEM30403
Our Price: £11.43
Inc. VAT: £13.72
SIEMFeeder - 3 Year - 501 to 1000 licenses
#WGSIEM30503
Our Price: £10.00
Inc. VAT: £12.00
SIEMFeeder - 3 Year - 1001 to 5000 licenses
#WGSIEM30603
Our Price: £8.57
Inc. VAT: £10.28
Click here to jump to more pricing!

Please Note: All prices displayed are Ex-VAT. 20% VAT is added during the checkout process.
Overview:
Reduce Time to Detect and Respond to Threats
Because detection and response are as crucial as prevention, you deserve to overcome your pressing SOC issues: alert fatigue, growing attack surface, complex threat landscape, and staffing challenges to optimize your security operations - and that's where WatchGuard Endpoint Security for SOCs sits in your stack.

Watchguard Orion

Advanced EDR & EPDR

Premium Threat Hunting Service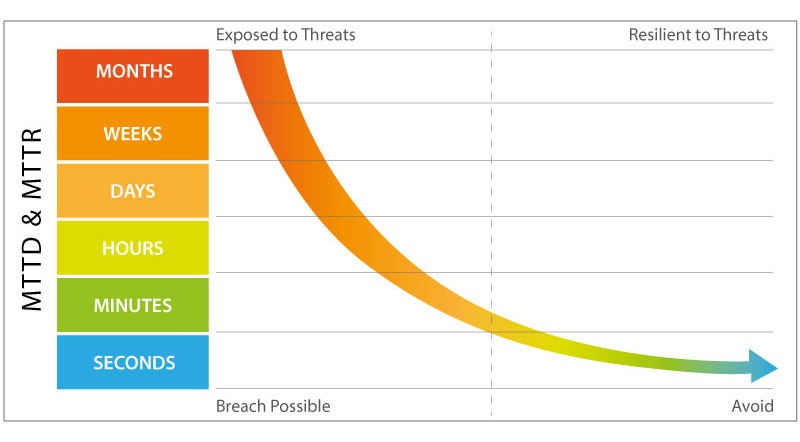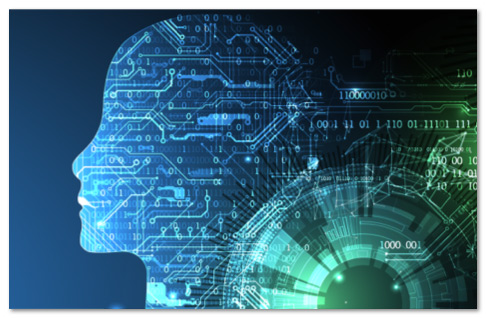 Automate Detection & Response
The Zero-Trust Application Service and the Threat Hunting Service certify the legitimacy of all running applications and detect fileless attacks through AI-driven automation. They are extensions of your team, maximizing efficiency and accuracy while enabling them to focus on what matters most.
Take a Proactive Approach
Orion's security analytics create clarity by enriching the 365-day Cloud data lake to hunt and detect abnormal behaviors, prioritizing and contextualizing indicators mapped to MITRE ATT&CK, and automate investigations with notebooks. Empower your analysts to proactively neutralize threats earlier with confidence.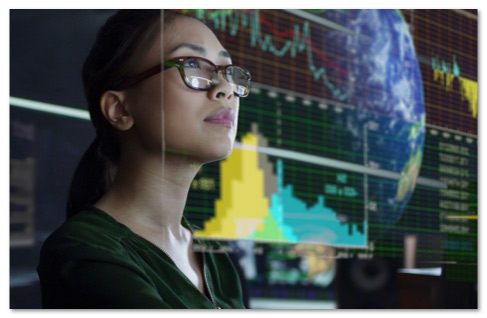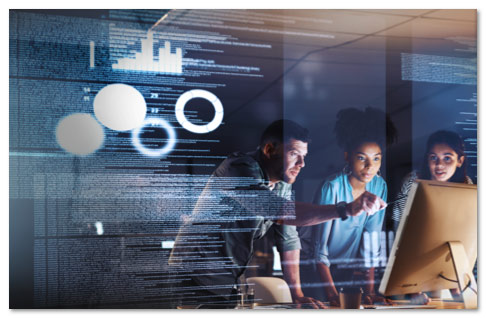 Extend Your SecOps Team
The Premium Threat Hunting Service vastly reduces the time to mitigate threats by constantly monitoring and proactively hunting for threats. As soon as a potential attack is validated, our hunters immediately notify your team, so they can quickly navigate incident response, backed by advice from experienced hunters.
Boost Your Security Stack
WatchGuard APIs, including Orion's APIs, streamline collaboration within the SOC toolset, while Orion's Notebooks connect with existing systems to accelerate threats discovery, investigation, and response across the network, and SIEMFeeder enriches your SIEM with endpoint telemetry and IoAs.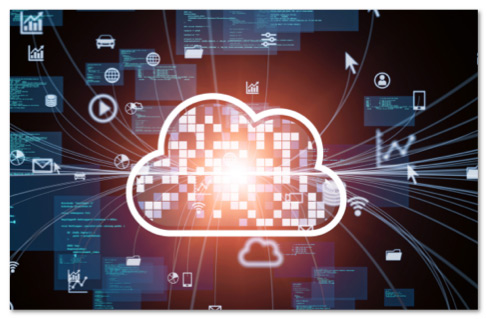 Features:
Security Information and Event Management: Overview
System Information and Event Management (SIEM) solutions have become a necessity to manage the security of the great majority of modern enterprise infrastructures. Their capabilities to collect and correlate the status of IT systems allow companies to turn the ever-increasing volume of events into helpful information for decision making.
Integrating a new source of critical information into your security intelligence can solve many cybersecurity challenges and free up time for security professionals to identify and protect against state-of-the-art cyberattacks within massive events logged, sophisticated threats, and complex infrastructures
Centralized endpoint management through WatchGuard Cloud
Easy to install and configure
Event filtering prior to integration into the SIEM tool
Configurable format: LEEF or CEF
Safe event download through TLS connections
Benefits:
Comprehensive visibility of everything that runs on your devices
Monitor and manage security. Detect anomalies continuously in each customer's execution environment.
Simple to install, secure, and easily scalable
Configure the telemetry download service only once and add new endpoints without having to deploy or install any additional components. Safe downloads through secure TLS (Transport Layer Security) connections from the WatchGuard Cloud.
Compatible with most SIEM solutions on the market
Download telemetry in CEF or LEEF format, compatible with the leading SIEM solutions on the market such as QRadar, AlienVault, Splunk, Devo, etc., and natively with ArcSight.
Centralized configuration
Configure WatchGuard SIEMFeeder settings for all your endpoints simultaneously using the centralized management console (WatchGuard Cloud).
Reduced SIEM storage costs
Filter required events before they reach your infrastructure, minimizing storage costs.
Comprehensive Visibility of Security Events from Your SIEM Console
As a security professional, you need to have great visibility into the processes running on your workstations and servers. WatchGuard SIEMFeeder centralizes the events received from all your endpoints in your SIEM tool, helping you monitor security incidents and anticipate the problems caused by advanced threats on your corporate networks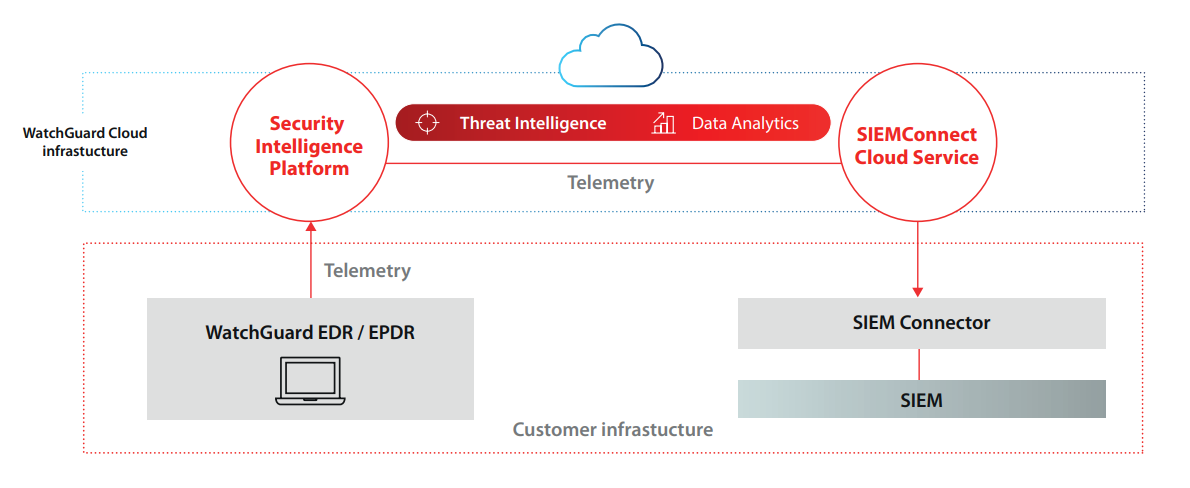 Pricing Notes:
All prices displayed are Ex-VAT. 20% VAT is added during the checkout process.
Pricing and product availability subject to change without notice.
WatchGuard Products
WatchGuard SIEMFeeder - 1 Year
SIEMFeeder - 1 Year - 1 to 50 licenses
#WGSIEM30101
Our Price: £6.79
Inc. VAT: £8.15
SIEMFeeder - 1 Year - 51 to 100 licenses
#WGSIEM30201
Our Price: £6.07
Inc. VAT: £7.28
SIEMFeeder - 1 Year - 101 to 250 licenses
#WGSIEM30301
Our Price: £5.36
Inc. VAT: £6.43
SIEMFeeder - 1 Year - 251 to 500 licenses
#WGSIEM30401
Our Price: £4.79
Inc. VAT: £5.75
SIEMFeeder - 1 Year - 501 to 1000 licenses
#WGSIEM30501
Our Price: £4.07
Inc. VAT: £4.88
SIEMFeeder - 1 Year - 1001 to 5000 licenses
#WGSIEM30601
Our Price: £3.57
Inc. VAT: £4.28
WatchGuard SIEMFeeder - 3 Years
SIEMFeeder - 3 Year - 1 to 50 licenses
#WGSIEM30103
Our Price: £16.43
Inc. VAT: £19.72
SIEMFeeder - 3 Year - 51 to 100 licenses
#WGSIEM30203
Our Price: £14.65
Inc. VAT: £17.58
SIEMFeeder - 3 Year - 101 to 250 licenses
#WGSIEM30303
Our Price: £12.86
Inc. VAT: £15.43
SIEMFeeder - 3 Year - 251 to 500 licenses
#WGSIEM30403
Our Price: £11.43
Inc. VAT: £13.72
SIEMFeeder - 3 Year - 501 to 1000 licenses
#WGSIEM30503
Our Price: £10.00
Inc. VAT: £12.00
SIEMFeeder - 3 Year - 1001 to 5000 licenses
#WGSIEM30603
Our Price: £8.57
Inc. VAT: £10.28