WatchGuard Panda CleanUp

Next-Gen Security That Puts An End To Cyberthreats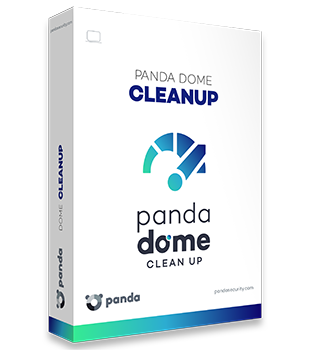 WatchGuard Products
WatchGuard Panda CleanUp
Panda CleanUp - 1 Year - 1 Licenses
#WGPCU011
Our Price: £8.22
Inc. VAT: £9.86
Panda CleanUp - 1 Year - 3 Licenses
#WGPCU021
Our Price: £12.14
Inc. VAT: £14.57
Panda CleanUp - 1 Year - 5 Licenses
#WGPCU031
Our Price: £16.43
Inc. VAT: £19.72
Panda CleanUp - 1 Year - 10 Licenses
#WGPCU041
Our Price: £20.72
Inc. VAT: £24.86
Click here to jump to more pricing!

Please Note: All prices displayed are Ex-VAT. 20% VAT is added during the checkout process.
Overview:
SPEED UP YOUR COMPUTER
Speed up your Windows device and free up hard disk space by deleting unnecessary files.
With Panda Cleanup you'll be able to:
Delete temporary files and clear your browser's history
Delete cookies (Chrome, Firefox, Edge and Internet Explorer)
Clean up the Windows registry
Defragment the hard disk
BOOT MANAGER
Enable required programs only and make your PC run faster.
Some programs and applications are configured to run automatically whenever you start your PC. This may slow down your computer.
With Panda Cleanup, you'll be able to see which programs are configured to run at startup and disable them if you don't think they are necessary. Additionally, Panda Cleanup will warn you every time a program installs as part of your computer's startup sequence so you can keep the boot process always optimized.
REGISTRY CLEANER
Prevent operating system errors by deleting unnecessary registry keys.
Panda Cleanup will delete any corrupted or unnecessary registry keys that may cause operating system errors.
Clear and delete your browsing history, speed up your device with the best PC cleaner
Compatible with Windows
Panda Cleanup is included in Panda Dome Complete and Panda Dome Premium plans and it can also be acquired as an add-on.
---
Technical Requirements:
Windows®
Operating System: Windows® 10 | 8.1 | 8 | 7 | Vista
(32-bit & 64-bit), XP (32-bit) SP3 or later
RAM: 256 MB
Hard Drive: 240 MB of free space
Pricing Notes:
All prices displayed are Ex-VAT. 20% VAT is added during the checkout process.
Pricing and product availability subject to change without notice.
WatchGuard Products
WatchGuard Panda CleanUp
Panda CleanUp - 1 Year - 1 Licenses
#WGPCU011
Our Price: £8.22
Inc. VAT: £9.86
Panda CleanUp - 1 Year - 3 Licenses
#WGPCU021
Our Price: £12.14
Inc. VAT: £14.57
Panda CleanUp - 1 Year - 5 Licenses
#WGPCU031
Our Price: £16.43
Inc. VAT: £19.72
Panda CleanUp - 1 Year - 10 Licenses
#WGPCU041
Our Price: £20.72
Inc. VAT: £24.86