WatchGuard Cloud - Firebox

The Road to Security Revenue Starts in the Cloud

Firebox management and network configuration in the Watchguard Cloud is simple to set up and configure for multiple clients and different networks, without compromising on WatchGuard's reputation for providing enterprise-level security. Your team can spend less time on processes and more time on profitability, while still delivering the level of security your customers expect.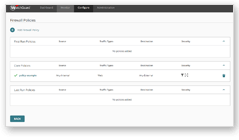 Policy Management
Creating policies and VPN deployment is a breeze. With pre-configured policies for content filtering, VPNs, network inspection and scanning services - you can get up and running quickly - and securely. Policies can be built off-line and deployed when the time is right, so you can make changes and build policy in advance. You can also create policy templates for easy, repeatable deployment across many locations, and make changes in bulk.
Network Configuration
Streamline network setup with WatchGuard Cloud. You can easily define networks segments, keeping things like VoIP systems or IoT devices separate from your business-critical applications as a security best practice. Set up SD-WAN policies that use dynamic path selection to choose the optimal path for your traffic.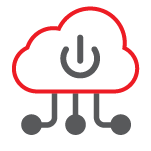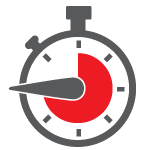 Remote Deployment
No need to send your team to the customer site! Zero-touch deployment is fully built into WatchGuard Cloud, enabling you to get your Fireboxes up and running in minutes - not hours. You can even schedule and deploy the latest firmware updates outside of normal business hours, to minimize disruption for your customers.
Demonstrate Value with Reporting and Visibility
You can better demonstrate the success of your service delivery by easily sending pre-scheduled or ad hoc reports for delivery to key stakeholders in your organization - on topics ranging from threat trends to bandwidth usage to compliance status, and much, much more.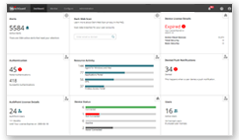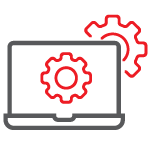 Firmware Upgrades Made Easy
Schedule and deploy the latest Firebox firmware from the WatchGuard Cloud platform. All of your Firebox appliances will download these updates on schedule from a Content Delivery Network (CDN) around the world.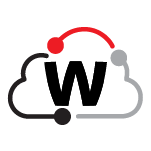 No Infrastructure Required
The WatchGuard Cloud platform reduces the need to deploy or maintain infrastructure. All upgrades and maintenance are automatically delivered with minimal impact to ongoing business activities. The platform responds automatically to changing compute and storage requirements, allowing the platform to maintain high performance and scale as needs change.
Goodbye RADIUS Set-Up, Hello AuthPoint MFA
With RADIUS set-up no longer required, it is now easier to set up strong multi-factor authentication for VPNs through the Firebox. Security and convenience make this integration a powerful tool for zero-trust implementations.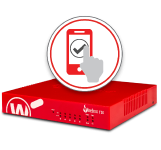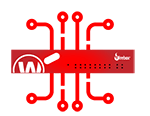 WatchGuard System Manager
Prefer to manage your Firebox on-premises? WatchGuard System Manager (WSM) is another way to manage your firewall using one easy-to-use console.
---
Need help? Chat with an industry expert right now!
Please fill out the form below or call us at 844-356-5142.