WatchGuard Products, Consulting and Information

Firewall, Email & Corporate Web security Solutions
As the coronavirus situation continues to evolve, we wanted to take this opportunity to reassure you our sale teams remain dedicated to providing you the best service.
Our team is here to help you. We are available from 8:30am GMT - 6pm GMT. We remain steadfast in our promise to serving you during this crucial time. Thank you for your trust. Be safe and healthy.

Newest Products: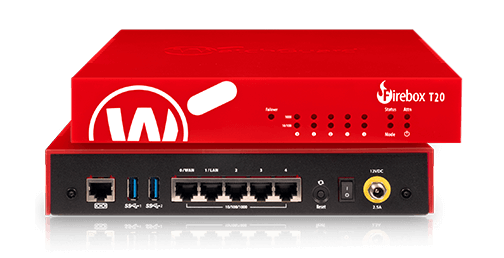 Designed to protect enterprise users where they connect - in the small office/home office - Firebox T20 allows businesses to extend powerful network security to the remote workforce. With more features than any other small form-factor UTM firewall in its class, Firebox T20 is a cost-effective security powerhouse that delivers enterprise-grade security in small package.
WatchGuard Firebox T40 tabletop appliances bring enterprise-level network security to those small office/branch office and small retail environments. These appliances are small-footprint, cost-effective security powerhouses that deliver all the features present in WatchGuard's higher-end UTM appliances, including all security capabilities such as AI-powered anti-malware, threat correlation and DNS-filtering.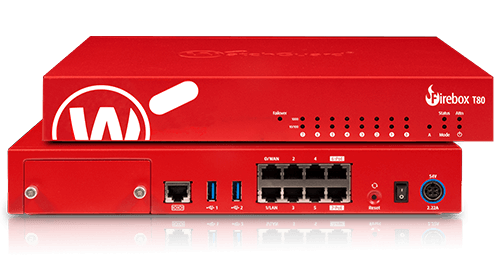 Businesses today are dependent on fast, reliable and secure Internet connectivity, but struggle to find network security solutions that can keep up, let alone evolve as their needs change. Firebox T80 is one of the highest performing tabletop appliances on the market and offers optional port expansion modules for integrated fiber connectivity, so you can adapt as your connectivity needs change.
Why WatchGuard?
For over 20 years, WatchGuard has pioneered cutting-edge cyber security technology and delivered it as easy-to-deploy and easy-to-manage solutions. With industry-leading network security, secure Wi-Fi, multi-factor authentication, and network intelligence products and services, WatchGuard enables more than 80,000 small and midsize enterprises from around the globe to protect their most important assets. In a world where the cyber security landscape is constantly evolving, and new threats emerge each day, WatchGuard makes enterprise-grade cyber security technology accessible for every company. WatchGuard is headquartered in Seattle, Washington, with offices throughout North America, Europe, Asia Pacific, and Latin America.

Intelligent Protection
Effective protection against today's vast number of evolving threats requires multiple services working intelligently together. Prevent, detect, and instantly respond to cyber attacks with automated policies.

Simplified Management
Managing security across your organization has never been simpler. Use out-of-the-box tools to quickly and easily deploy, configure, and maintain your security with the granularity of your choice.

Actionable Visiblity
Monitor and report on the health of your IT infrastructure. Actionable visibility tools enable you to proactively identify threats, while providing corrective action against known issues.
WatchGuard Mobile VPN gives your traveling employees and telecommuters a secure connection to your corporate network. This cost-effective solution allows you to use a standard Internet connection. Three types of Mobile VPN are available: IPSec, SSL, and PPTP.

IPSec Client
Available on all WatchGuard XTM devices, Mobile VPN with IPSec is an excellent choice for organizations that require compliance to the IPSec standard. The supported IPSec client runs on most Windows operating systems.
Secure Sockets Layer
SSL VPN is a convenient remote access method that offers strong security and easy access from practically anywhere that Internet access is available. Mobile VPN with SSL is available on all WatchGuard XTM appliances, with the number of tunnels varying by model and OS version.
Point-to-Point Tunneling Protocol
PPTP is an older but still-used method for implementing VPNs. It is a standard component of WatchGuard XTM appliances and utilizes the widely accepted PPTP connectivity that is bundled with most Microsoft operating systems.
Keep Criminals Outside Your Network with AuthPoint
Our unique multi-factor authentication (MFA) solution not only helps to reduce the likelihood of network disruptions and data breaches arising from lost or stolen credentials, but we deliver this important capability entirely from the Cloud for easy set-up and management. AuthPoint goes beyond traditional 2-factor authentication (2FA) by considering innovative ways to positively identify users, and our large ecosystem of 3rd party integrations means that you can use MFA to protect access to the network, VPNs, and Cloud applications. Even non-technical users find the AuthPoint mobile app easy and convenient to use!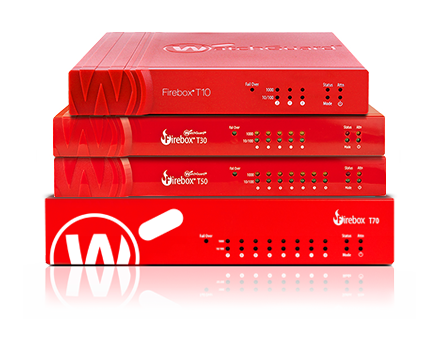 Small form factor, high performance, total security, tabletop appliances with optional built-in Wi-Fi capabilities ideal for SMB and branch office locations.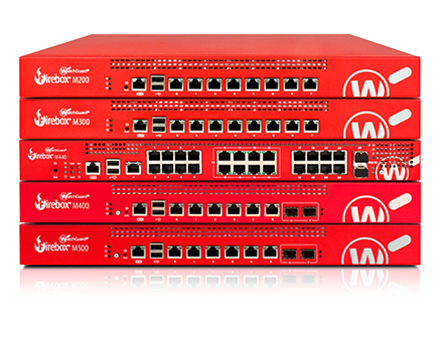 1U rack-mount, total security appliances with screaming fast performance ideal for mid-sized and distributed enterprise organizations.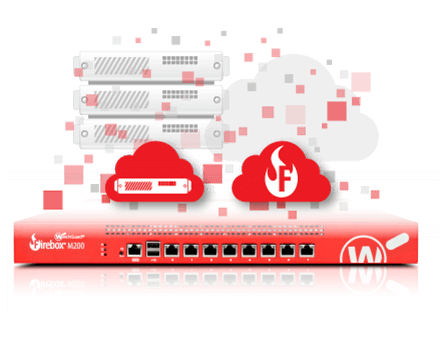 All of the performance and total security and none of the hardware, ideal for any size organization moving their IT infrastructure to a private or public cloud.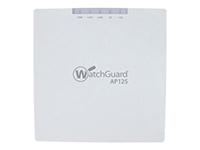 The AP125 from WatchGuard is exactly what you've been looking for - a small and affordable indoor access point that comes equipped with 2x2 802.11ac Wave 2 Multi-User MIMO (MU-MIMO).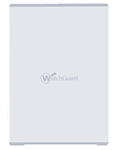 WatchGuard's AP225W wall plate access point manges in the Wi-Fi Cloud gives you access to a complete set of Wi-Fi visibility, troubleshooting, and network health features. Discover the answers to happy Wi-Fi users and productive IT with the AP225W.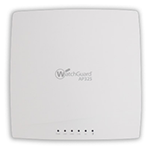 The AP325 from WatchGuard is an indoor access point and comes equipped with Multi-User MIMO (MU-MIMO) connecting multiple devices at the same time - enhancing your secure Wi-Fi experience.

DNSWatchGO is a Cloud-based service that provides domain-level protection, content filtering, and integrated security awareness training to keep your users safe when they travel outside of your secure network perimeter. When critical alerts are seen, WatchGuard's team of security experts performs a tailored analysis of the potential threat, following up with an easy-to-understand accounting that includes detailed insights about the potential infection. When a user clicks a malicious link, DNSWatchGO automatically redirects them to a safe page and offers resources that reinforce security education.
Management and Visibility: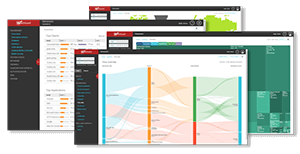 WatchGuard Dimension™ is a cloud-ready network security visibility solution that comes standard with WatchGuard's flagship Firebox appliances. It provides a suite of big data visibility and reporting tools that instantly identify and distill key network security threats, issues and trends, accelerating the ability to set meaningful security policies across the network.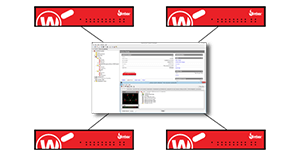 WatchGuard System Manager (WSM) is an out-of-the-box platform that enables you to centrally manage all the Firebox appliances in your network using one easy-to-use console. Whether you are managing security as an IT professional or a managed security service provider, leverage WSM monitoring and management tools to quickly apply configuration changes to your Firebox appliances in real time or as a scheduled task.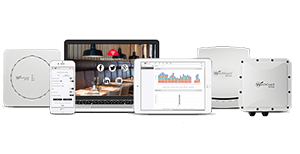 With the WatchGuard Wi-Fi Cloud, IT pros can enjoy an entirely controller-less Wi-Fi management experience including set-up, configuration, monitoring, troubleshooting, and improving corporate and guest Wi-Fi access. Wi-Fi Cloud environments easily scale from one to an unlimited number of APs across multiple locations, and can be grouped in many ways including location, building, floor, and customer to maintain consistent policies.

WatchGuard offers the most comprehensive portfolio of security services, from traditional intrusion prevention, gateway antivirus, application control, spam prevention, and URL filtering, to more advanced services for protecting against evolving malware, ransomware, and data breaches. Each security service is delivered as an integrated solution within an easy-to-manage and cost-effective Firebox appliance.
Fundamental Security Services
Advanced Security Services